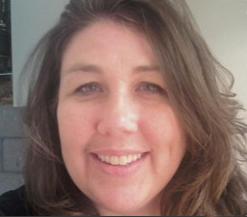 2016 Presidents Message
I would like to start off by thanking the members of ASTSBC for allowing me the honour of serving them as the president of our association.
I often tell the story of a green transportation manager attending her first ASTSBC conference. It was amazing how helpful and welcoming this association was and still is today. I found a wealth of knowledge and experience among our members which is shared and given whenever and wherever needed. The benefits of this knowledge have been immeasurable for me and I am grateful to be able to give back to this association by serving on its executive.
The last few years have been innovative, exciting and evolving for the Association of Student Transportation Services of British Columbia. We are being recognized as experts in our field and looked to, to provide leadership, best practices, and training in addition to providing input for solutions to budget shortfalls, and transportation service delivery practices for the future.
To support high quality and safe student transportation services in our province ASTSBC is currently committed to several projects. We are working with NAPT to provide Canadian Content School Transportation Specialist Certification Programs. We are developing a best practices manual which will be housed online for our members. We continue to host an informative and value based annual conference as well as work with multiple organizations to promote and maintain our motto "Your Child's Safety Is Our Business"
Travel by school bus is statistically the safest mode of ground transportation in Canada and by a substantial margin. Traditionally school bus transportation folks are busy ensuring this high level of safety remains in place, rather than tooting their horns about this fabulous safety record; hence the majority of the province is not aware of the great work being done. Congratulations and thanks to all of the individuals who work hard each and every day ensuring school buses remain the safest mode of ground transportation available. Keep up the good work!
To sum things up; I am grateful for the opportunity to support our Association in its many endeavours to ensure high quality, safe student transportation services in the province of British Columbia.
Robyn Stephenson
ASTSBC - President
"Your Child's Safety Is Our Business"